Published August 31, 2018
2019 Nissan Kicks Surprises | Winnipeg, MB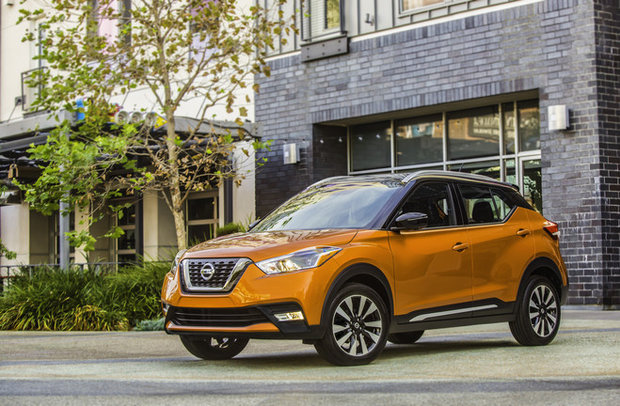 Nissan Kicks is now the entry-level SUV of the Nissan family. Under the Qashqai in the Nissan hierarchy, the Kicks is an SUV that stands out on many levels
Recently introduced to the market, the Nissan Kicks is now the entry-level SUV of the Nissan family. Positioned under the Qashqai in the Nissan hierarchy, the Kicks is an SUV that stands out on many levels with technologies and features that are not necessarily expected on a vehicle in this price range.
In other words, the 2019 Nissan Kicks is a SUV that will surprise you in a variety of ways. Here are three examples.
It offers a lot of standard equipment
One would think that the Nissan Kicks is not a well-equipped SUV since it is offered starting at only $ 17,998. But it's the opposite. Indeed, the 2019 Nissan Kicks is equipped from the start with an automatic braking system that can prevent accidents in the city, air conditioning, a cruise control system and a 7.0-inch touchscreen.
That's not bad at all as far as standard equipment for one of the most affordable SUVs on sale in Canada right now.
It is very fuel-efficient
The 2019 Nissan Kicks is equipped with a 1.6-liter four-cylinder engine developing 125 horsepower and 115 lb-ft of torque. This engine is powerful enough to propel the small dimensions of the Kicks with conviction, but it is its impressive fuel economy numbers that will impress you the most. Indeed, the Kicks has a posted average fuel economy rating of 7.7 liters per 100 kilometers in the city and 6.6 liters per 100 kilometers on the highway.That's about the equivalent of a subcompact car.
It's more versatile than we think
The 2019 Nissan Kicks is much more versatile that we may think with a trunk that can hold 716 liters with all seats in place. We just do not expect that when we get into the Kicks the first time. Add to that the low fuel consumption, the affordable starting price and the generous standard equipment, and you have an SUV that is sure to meet your needs.
Come in to Vickar Nissan today to learn more!