Published July 31, 2018
2018 Nissan Rogue: Best-selling in Canada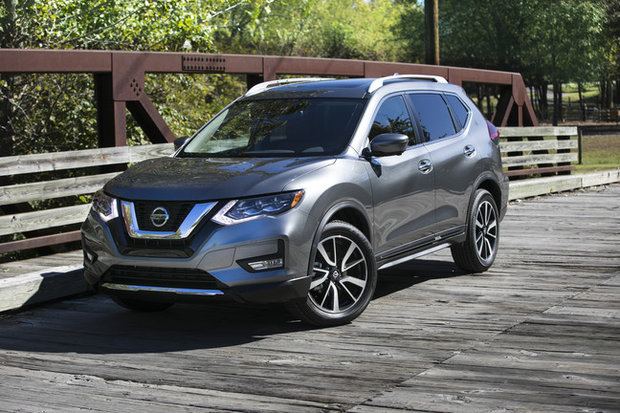 There are reasons why a vehicle becomes the best-selling unit in a model lineup. There's no denying that Canadians absolutely adore the Nissan Rogue, which is why they've put it at the top of their buying lists, yet again, keeping the capable SUV at that bestselling spot within Nissan.
Despite the 2018 Nissan Rogue remaining largely unchanged from the 2017 model year, there is one major difference: the Rogue is no longer available with an optional third row. However, Nissan engineers have ensured buyers that the Rogue was just as practical and consumer-oriented in other ways.
Most notable is the edition of Nissan's ProPilot Assist System in the 2018 Nissan Rogue. This safety system features a level of autonomous driving that uses the lane-keep and adaptive cruise control system to keep the Rogue headed in the right direction and cruising at the right speed, even if the driver momentarily takes his/her hands off the wheel. The system only works for a few seconds before it prompts the driver to return their hands to the wheel.
Also new for 2018: the addition of available Apple CarPlay and Android auto, as well as an extra USB port (there are now two) in the 2018 Nissan Rogue.
The exterior design of the 2018 Nissan Rogue remains unchanged from the 2017 model, but that's alright because it's a highly stylish SUV. Modern lines stretch from front to back, and it features signature Nissan design cues such as the V-Motion grille up front.
The 2018 Nissan Rogue comes equipped with a 2.5L 4-cylinder engine that produces 170 horsepower and is coupled with a CVT.
To find out more about the 2018 Nissan Rogue and all it has to offer, head down to your local Vickar Nissan to speak to one of our experts, and make sure you remember to book a test drive.