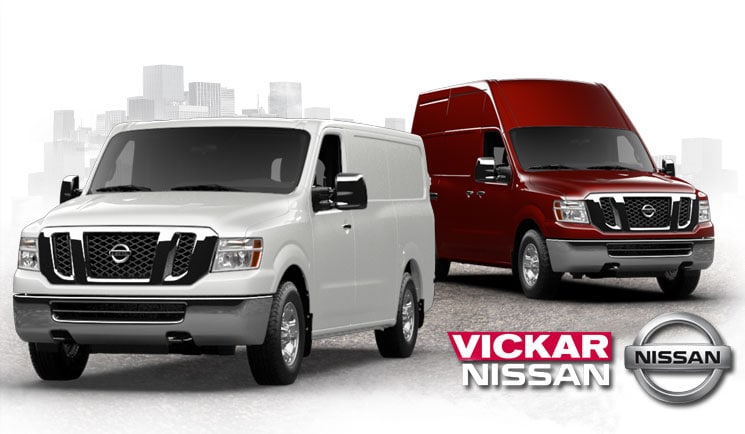 THE ALL-NEW 2012 NV LINEUP
You're a lot more than what it says on your calling card and you need your vehicle to be more than a van. You demand innovation and versatility. You need it to be your mobile office, your workshop and your billboard on wheels.
That's what you asked for and that's what Nissan delivered. Discover how the new NV lineup offers real, versatile innovation that works.





Wear-Resistant
Constant ingress and egress are exceptionally tough on the outside portion of the driver's seat. To help minimize the seat from fraying, a seat wear patch on both the upper and lower bolsters is made of heavy-duty vinyl. Another high-contact area, the centre console, is also specially treated.
Increased Visibility
Traditional work vans hinder visibility with poorly defined corners and a B-pillar directly behind the driver's ear. With its truck-like interior, The NV series gives a sweeping exterior view, with good sightlines in front and a B-pillar that's farther back for enhanced visibility (and more comfort) on the sides.
Personal Comfort
By minimizing engine intrusion into the cabin, the NV series' truck-like interior pays huge dividends in stretch-out room, especially leg and foot room (check out the deep footwell). The wide front seats feature a supportive anti-fatigue design, so you'll find the NV is a comfortable place to spend long hours on the road.
File it under "Brilliant"
Your truck is your office. Why not make it as efficient as possible? The NV series is extremely innovative, with big items like an available centre console with room for hanging files or a laptop computer. A top that slides forward to be a convenient workdesk, while the entire console is removable - a first in its class - for even more room. Youll also find a dedicated space for your clipboard, an under-seat storage area ideal for invoices and, on High Roof models, convenient overhead storage areas.1 Now let's get to work.




In a van, the cargo area is the business end of the vehicle. With the forklift-friendly, 243º opening rear doors that swing wide, large sliding side doors, and low step-ins and grab handles at all entry points, every NV model pays big dividends when loading.
High Roof
The NV High Roof model maximizes your opportunities with room that lets a 6-footer stand upright and move around with ease and floor space that can carry up to two 40" x 48" pallets. With up 9149 litres (323 cu. ft.) of space and a maximum cargo height of 1953mm (76.9"), getting the job done has never been easier.
Standard Roof
The NV Standard Roof offers a big work area even in the closest spots. With a roof height of just 2156mm (84.9"), you can negotiate the tightest parking structures, but still enjoy over 6629 litres (234.1 cu. ft.) of cargo space. And with its truck-like design, you'll find it's easier to see out of, enhancing manoeuverability.
Other Features
-243º opening rear doors with non-intruding hinges
-Six floor-mounted 180º swivel D-ring tie-downs for added versatility
-Three available cargo lights make it easy to find what you need
-Magnetic bumpers secure doors when open


The NV lineup gives two powerful choices to suit your needs. Both engines feature molybdenum-coated piston skirts and microfinishing of key components to help reduce friction for smooth response and less wear and tear. Teamed to a rugged 5-speed automatic transmission, you're up to the big tasks you face day in and day out.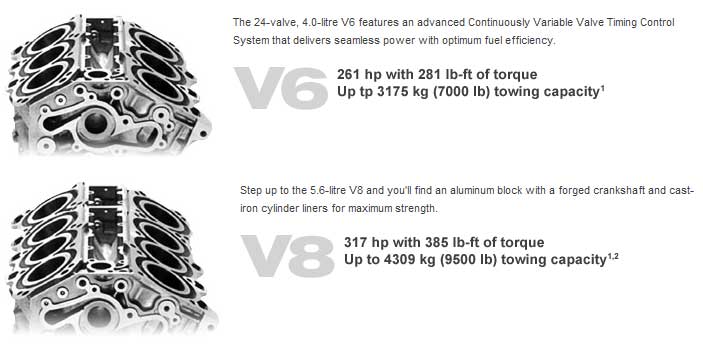 Reinforced Attachment Points
In the cargo area, NV's multiple reinforced attachment points combined with flat interior walls to help racks and cargo-containment systems attach more securely, for enhanced longevity and peace of mind. On the roof, solid mounting points for roof racks help keep ladders and pipes securely fastened.

Electric Power Zones
Running the tools you need is easy with upfitter-reserved circuits and 120-volt outlets in the centre console and in the rear. Wiring has been specially designed to help provide plug-and-play integration, independent fusing and the flexibility to accommodate specialized wiring scenarios required by upfitters.

Customizable for a perfect fit
Unlike most vans, the NV series starts with a unique flat-wall interior design. This maximizes all-important floor space, plus opens up room at the top of the cargo-containment system. It's an ideal canvas for upfitters - and your own ingenuity.

The NV's comprehensive safety strategy uses smart technology to help protect your most valuable assets.
6 Air Bags
The air bag system incorporates seat belt sensors to inflate the dual-stage supplemental front air bags according to crash severity and seat belt usage. Also available are side-impact supplemental air bags built into the seat, so they move with you. In addition, available roof-mounted curtain supplemental air bags help provide head protection in the event of a side impact or rollover.

Heavy Duty to the Core
A fully boxed full-length ladder frame is at the core of every NV. This frame was specifically designed for the NV, and is not shared with any other Nissan vehicles. Some of our competitors use 3-sided open "C" rails instead. But you don't need to be a structural engineer to know the obvious - when building, 4 walls are stronger than three.

14 inch Disk Brakes
When Nissan engineers talked to commercial vehicle drivers, one of their greatest concerns was inadequate braking power and a soft, spongy feel to the brake pedal. To answer those concerns, the NV series features 4-wheel disc brakes with massive 14" front and rear ventilated discs, to provide maximum contact area for rapid heat dissipation, long-lasting durability and confident towing.
To make the most of the brakes, advanced technologies are always there to help protect you. An Anti-lock Braking System (ABS) rapidly pumps the brakes during hard braking to help keep your wheels from locking up, thus helping you to steer around an obstacle. Electronic Brake force Distribution (EBD) senses additional weight, whether it's a loaded cargo area or a full tank of gas, and sends extra force to the rear brakes.